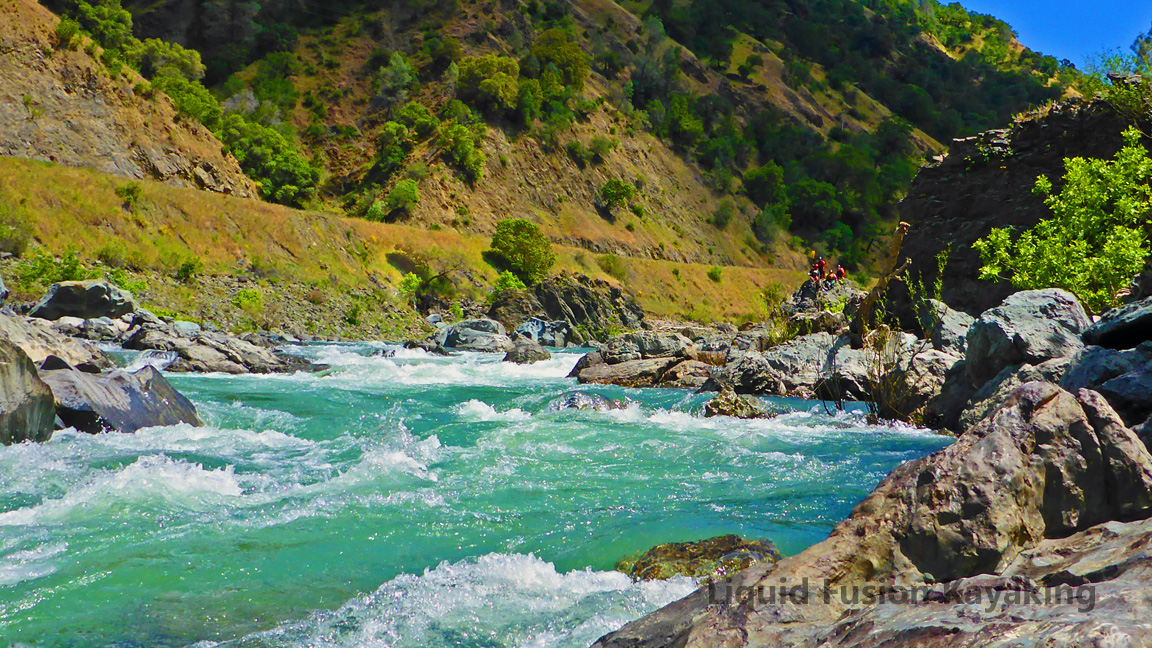 Precision River Running - An Intermediate Whitewater Kayaking Class
Be the paddler that everyone admires as he(she) gracefully carves down the river. Some paddlers just get down river, muscling their way against the current. Learn to be the paddler that effortlessly catches every eddy and surfs every wave grinning from ear to ear and finishing the run fresh and ready to run it again.
Paddlers for this class must have a reliable river roll and foundation whitewater kayaking skills - catching eddies and ferrying . In this course we will be tuning up these skills as well as working on surfing, boofing, and whitewater safety skills. We will start off drilling and playing on Class II features with the goal of progressing onto Class III features and rapids.
This two day whitewater class is $270/person (minimum 3 and maximum 6 participants). Kayak and equipment rentals are available. For those that are interested in a third day of whitewater, join us on Monday April 1 for a day of running the river.
Our goal is to hold this class on the Eel River in the Willits area. If the water levels are not appropriate, we may change the location. Participants will be kept up to date closer to the class as to specific location of the class.